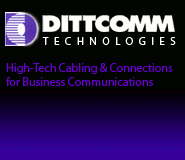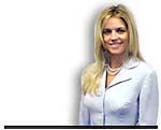 As Corporate Secretary and Treasurer, Kristin continues to mold and shape the company's financial structure. Kristin's dedication, focus and entrepreneurial spirit have contributed to the progression of DITTCOMM into a prosperous, booming, high- tech communications company in the new millennium

Education includes a Bachelor of Arts degree in Exercise and Sport Studies, with special interest in business management.

Kristin is also a former Dallas Cowboys Cheerleader. She spent two years on the internationally acclaimed squad from 1998-2000.